http://www.iphoneness.com/iphone-apps/8-best-wedding-apps-for-iphone/
Wedding apps are quite popular on iTunes. If you have been involved in a wedding, you are probably familiar with all the hard work that you have to put forth to get through one without any major problems. There is a whole lot of planning and organization that you will need to do to throw a dream wedding event. Thanks to the talented community of iPhone developers, you have access to various wedding applications that can help you get more things done and manage your event like a pro.
These 10 wedding apps for iPhone can make life easier for those preparing for the big event: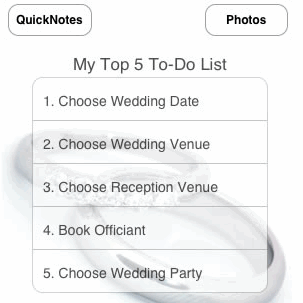 iWedding
: plan every little detail about your wedding with iWedding. Track what you need to do to throw a dream wedding event. Manage your guest lists and wedding activities like a pro.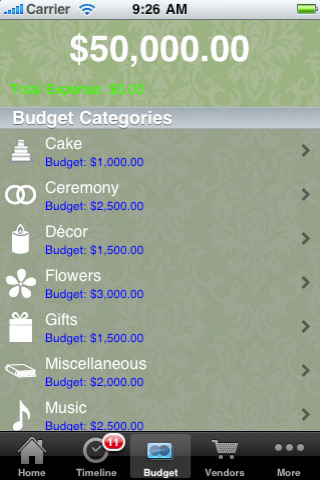 Wedding Bridal Binder
: a powerful wedding planner that helps you stay on top of things, take notes, select vendors, stay on budget and much more.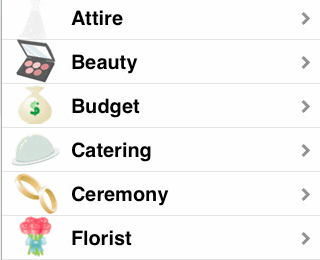 My Wedding
: manage every aspect of your wedding event to make sure nothing gets neglected.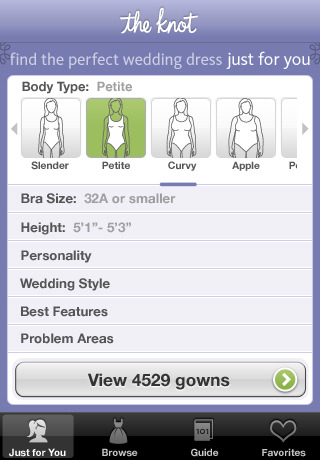 Wedding Dress Look Book
: designed for those of you who are looking for that perfect dress for your wedding day. It is free and can give you some ideas.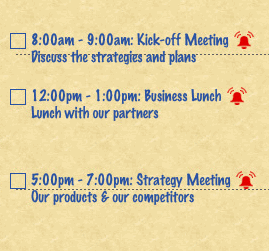 Organizer
: a cool task management tool for iPhone that enables you to stay on track and become more organized.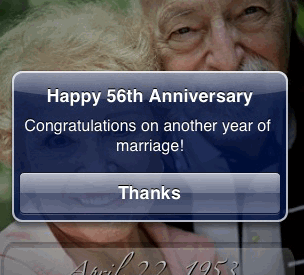 Wedding Date
: keeps track of your wedding date and reminds you of your anniversaries. So you won't miss any of your precious memories.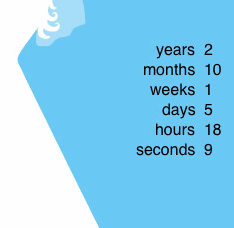 Wedding Day
: your wedding day is one of the most important events of your life. You can track how many days have passed you by from that date with Wedding Day.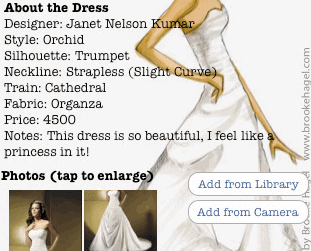 iBridal Gown
:
as the name suggests, Wedding dress allows you to find a decent dress for your wedding like a pro. Cool little app.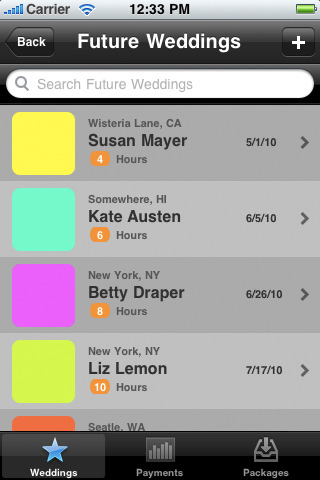 SmartStudio
: a powerful app for photographers and anyone given the task to take and prepare pictures for a wedding. It may be an overkill for a single wedding but it has a lot of merits.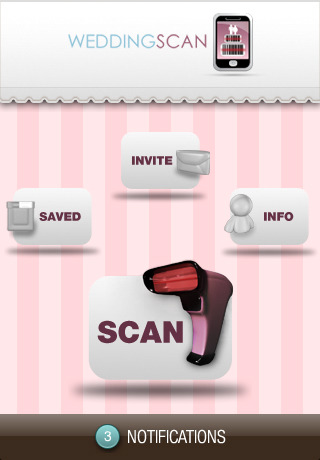 WeddingScan
: a powerful wedding registry application for couples to register all kinds of stores at stores and have them uploaded to their online account.
Your take: what's your favorite wedding application on iPhone?
Source:
http://www.iphoneness.com/iphone-apps/8-best-wedding-apps-for-iphone/
同場加映
http://www.iweddingdeluxe.com/ iWedding: Wedding Planner

http://www.ibride.me/iphone/ iBride: wedding planner

http://www.ourweddingnote.com/ 婚禮紀錄

http://itunes.apple.com/us/app/wedding-sherpa/id409101971:

To Do list, Countdown, Guest List, Tips, Advice, Notes, find suppliers.

Facebook integration and your phone contacts makes Guest List management